Kato's New Buildings
Kato's four new tower buildings are available now in Japan, and mine just arrived. Although these aren't modular (like Kato's older towers), and the signs are all pre-attached, these are still very nice structures. Two very interesting details came to light once I had them.
First, the buildings are equipped for interior lighting. A small mounting point at the base can take some kind of light source, and a strip of clear plastic inside the building will carry light up and diffuse it at each floor:
Secondly, it's pretty clear that these are coming to the U.S. eventually. The packaging bear's Kato U.S.A.'s name, as well as the info for Kato Japan: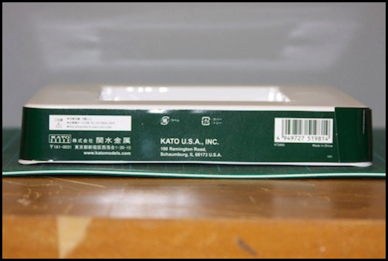 I've created a page with more detail on these, and also copied all of the photos there to the Structure photo album.
Update: Friday, 2 July 2010: I've added several more up-close photos of these buildings to the
Scenery
photo album, as well as to the new
Towers
Page.